Yes It IS Possible to Sell Your Home During Christmas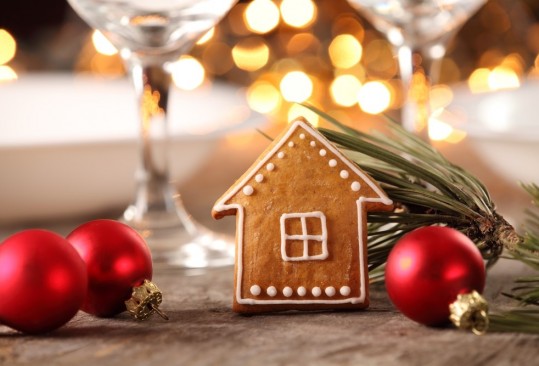 There are many reasons why you may be selling during the holiday season – maybe you've finally decided to move across the country in the New Year, you're getting transferred to another office overseas, or you're downsizing to a smaller condo so you can finally travel the world. What ever the reason, the holiday season can work in your favour when selling. Let's consider some of the advantages:
Lighter Competition

With all there is to do during the holidays, home sellers are often very reluctant to list their homes during this season. The good thing about that is this creates a shortage of inventory and a much stronger seller's market in many cases. You have the opportunity to stick strongly to the list price when there are very few comparable homes in your area. Without a reasonable number of similar, competitive listings for buyers to visit, you're left in a unique position of power because of the scarcity of comparable homes.
Holiday Home Buyers are Motivated
While the average home buyer who isn't relocating or facing a sense of urgency, can be expected to take a break from searching for properties during the holidays that won't be the case for others.
Those home buyers who remain active in their searches, are the extremely motivated buyers. They're willing to alter their holiday schedules and brave bad weather to get into a home. These are the kinds of buyers that home sellers dream about. They want to move right away and are willing to spend significant money to relieve their anxiousness about getting on with the home buying process as quickly as possible. It's a good thing you're there to help them out 😉
I've got so much going on over the holidays – What about all that hassle?
You can be successful in both enjoying a great holiday season and selling your home if you set some ground rules for your self and your real estate agent.
Take a vacation
If you're visiting family for a week, leave your key with your real estate agent and he will take care of everything. Not only will your home be spotless, it will also get a nice check-in a few times while you're gone. Your agent will be by to see if things are good on the home front, pick up newspapers and shovel your walkway. You can keep the heat on and it will not only keep your pipes from freezing, it will keep your potential buyers happy.
You Don't Have to Take Any Calls You Don't Want To
Who says a home seller has to receive calls 24/7? As the client, you can manage how you communicate together. If you'd like to only receive showing requests via email or text, so be it. If you prefer to only take calls between 3 p.m. and 5 p.m., no problem. As long as you are reasonable about having a regular communication check-in with your agent, the way you communicate is up to you.
Consider a Daily Showing Schedule
Showings don't have to happen at all hours of the day. While the more your home is available, the better it is for buyers, it's also understandable that you'd have a limited schedule during the holidays. If every day between noon and 6:30 p.m. is the only time you'd like buyers to come through the home, then that's the schedule.  If you can't have any showings on Wednesday because you've got some friends stopping by, then let your agent know.  It's all doable as long as you share your schedule.
Create Blackout Dates
When your in-laws are coming to visit for a week, let your agent know that the entire week is off-limits. Unless a buyer has come in and set a large envelope of cash on their desk, they need to schedule all showings the prior week or the week afterward.
The bonus with this strategy is that your home is still on the MLS and still being advertised online. While it might not be available to see in person that particular week, those holiday home buyers will still see the listing and be aware that it will be available soon. Meanwhile, your family is relaxing at home as if it were just a regular holiday season.
Holiday Decorations? Go For It!
Very few home buyers are truly turned off by holiday decorations, but keep in mind that it's akin to bright paint colours and family pics, too much personalization can hurt you.  If you can constrain yourself a bit and keep your Christmas tree from looking like a spinning WalMart rack, you'll certainly impress your home buyers a bit more. Those 200,000 lights on your roof might also not be the ideal decoration.  The best advice here is to keep things crisp and clean – a home stager can certainly advise you how to keep your home festive but still attractive to potential buyers.
Be Proactive – Take Control of Your Holiday Home Listing
Selling your home during the holidays can actually be a well-managed, stress-free experience. If you take the time to set ground rules and boundaries, you'll find that you and your REALTOR® will benefit from the understanding during the process. In the meantime, you might be the only home on the block that is visibly available for sale to the next out-of-towner or anxious first-time buyer that is out on the holiday house hunting prowl.