Three Major Factors to Consider When Buying a Home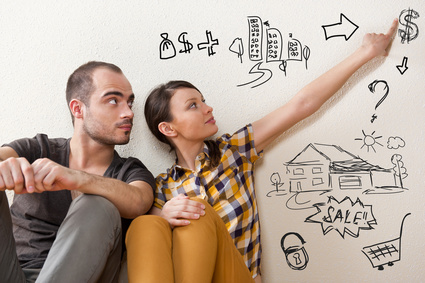 Buying a home is a stressful thing – I mean, it's not something you do everyday so you want to make sure you're making the right decision. But what should you look for?
We've helped thousands of home buyers over the past couple of years and have found that ultimately there are three things you should consider when buying a property:
One: Buying a Great Neighborhood
The location is the most important factor when dealing with real estate. Sometimes people do not consider it, and they should. Make sure you always find the best neighborhood you can, even if it means buying a smaller home. You can change your house but you can't change your neighborhood.
What Makes a Great Neighborhood? A great neighborhood will vary based on your lifestyle and preferences, but there are some ways to find out what it will be like ahead of time.
Explore:

  Spend time in the places you are interested in and ask people who live there what it's like. Get information direct from the source.

Schools:

 A good school is an indicator of a good neighborhood.  It doesn't matter if you don't have kids or don't even want them, schools are still something to look at. They are a major indicator of a good neighborhood. You can visit www.greatschoools.org for more information.

Crime:

  Ask neighbors what crime has been like for them. Most larger cities also have websites where you can find information out about the crime levels there. Visit www.crimereports.com or ask the local police.

Homeowners Association

: If there is one then there will be rules of what you can and can't do. Make sure to ask your agent if one exists in the area.
Also, ask your agent for websites about neighborhoods you are considering purchasing a home in.

Two: Hire the Right People
You'll run into lots of problems buying a home if you don't hire the best people to help you accomplish that goal. Make sure you get a great buyer's agent. They will refer you to the other members of your team.
A buyer's agent knows the most about the process and will direct you to the others you need. A mortgage professional is the second most important member of your team that will also help direct you to the others just like the buyer's agent.
Your lender might require things such as a pest and dry rot inspection. You will need insurance on the title. An appraisal is necessary as well as homeowner's insurance.  You'll need someone to appraise: You will need to know if your home is worth what you will be paying.
You'll need an inspector for both home & pests.  This is a good thing to do and you'll need someone you trust. You'll also want a sewer inspector. Repairs on a sewer are expensive and this way you can have them fixed before you buy.
A title company will need to make sure there are no issues with the title for the insurance company. You'll also need to know your closing options. You will need to ask your buyer's agent how closing is done and if you need an escrow officer or a lawyer.You'll want insurance in case of problems but it's generally also required that you carry insurance on the home and an insurance agent can help you with this.
It's also possible you'll need others to help you as well, like a financial advisor, or someone to make repairs like a roofer or handyman. Others can include a plumber, some furnace repair, an electrician, a surveyor, someone to handle taxes,  and to inspect the septic and well.
Three: Imagine Selling the Home.
You may not live in this home forever. You need to consider possible issues when you go to sell the house in the future. What will you have to warn potential buyers about when the time comes? Can you fix things now so there will be no problems when you go to sell the house?
Make sure you investigate the house. There are several things that you need to look into. You will need to do some research so you know you are buying the right property.
Walk around the neighborhood on different days of the week at different times. You might find out about a noisy neighbor or who is not friendly. Talk to the neighbors and see if they are people you would want to live next too.
Consider how long the house has been on the market and if there have been any price reductions. Your buyer's agent can tell you this. This will let you know how flexible the seller will be as well.
How long has this owner had the home? You'll want to know how much the owners paid for the house. Your buyer's agent can help you with this. Check on any building permits for remodels on the home. You'll want to make sure the work was done properly.
Find out if the house is in a flood zone. Check the Federal Emergency Management Agency (FEMA) 100-year flood zone map. If so you'll need flood insurance. You'll also have the fear that a flood could occur.
Check with your buyer's agent for more things to consider!