Selling your House? Don't Forget the Curb Appeal!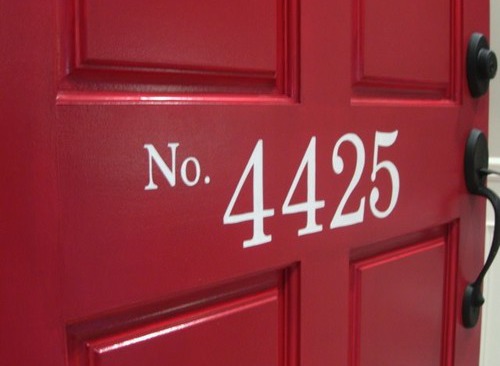 When getting our house ready to sell, we often are so busy with the interior details (paint, flooring, staging etc) that we skip one of the most important things: Curb appeal. While we hear the words "curb appeal" all the time, it's important to understand that an inviting exterior is that icing on the cake, the part that draws a buyer in and makes them feel at home before they've even opened the front door.
Colour
Even if your house is identical to your neighbour's a change in colour can really make your house stand out from the rest! Try a bright colour on your front door or change the colour of your trim. Look at your landscaping for inspiration and try to stick with the style of your home. Before you paint, remember to check out your paint chip in daylight – sometimes a colour can look too vibrant or bold in the afternoon sun. And finally, don't forget accessories. Use bright colour on a seat cushion, a planter or a wreath for your door.
Lighting
With so many lighting options these days, highlighting shrubbery and walkways has never been easier. Solar-powered lights install in minutes and will bring your home to life – especially in the winter when daylight hours are scarce! Replace any burnt out bulbs and if your aren't changing your existing lanterns, clean them out – it will make a world of a difference.
Entry
Even if your front porch is a small one, a nice welcome mat and updated door hardware can make all the difference. Add a door knocker or a kickplate to add another level of detail. Finally, remember to check your doorbell – make sure it is in working order and that it is in good shape.
Landscaping
There are as many landscaping styles out there as there are types of homes and it is not uncommon to spend thousands of dollars on creating that perfect look. When getting your house ready for sale however, you want to make the biggest impression with the lowest dollar. Make sure your garden is weed-free and the grass and shrubs are trimmed. If it is spring or summer, pick up some low-cost annuals in a vibrant colour and load up your flower beds. At other times of the year when things aren't blooming, a fresh layer of cedar mulch on your flower beds will tidy things up and provide a nice, inviting scent.