Prepare your house for selling: 5 tips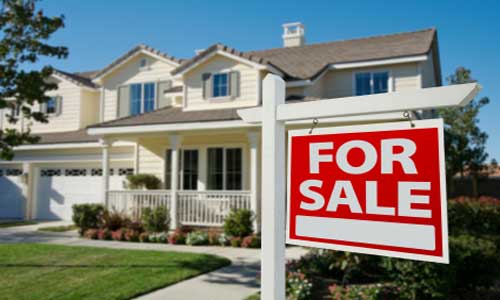 When selling a house, we tend to overlook the things that we see every day and forget that buyers will notice them right away. Here are some things to pay attention to when listing your house for sale – things that will go a long way to get you the best dollar for your place, and fast!
Declutter!
Get some boxes and (finally) sort out your stuff.  Identify the things you no longer need and find 'homes' for things that you don't need right away (think: storage lockers, a friend's basement or a local charity).  Moving stuff out so potential buyers can see your space will not only make your home look bigger, but will also allow buyers to envision their own things in your place.
Clean!
I know it's not on the top of anyone's priority list, but a cobweb-free, tidy home is very inviting. It also shows buyers that you have taken care of the property for the time you've owned it.  If you don't have the time, hire someone to clean up for you, you'll make the money back in no time!
Paint!
A fresh coat of paint in all the rooms will clear up any marks on your walls. Remember who you are selling to: a blue bedroom for a boy and a pastel coloured girl's bedroom will help families to imagine their children in the space. A metallic wallpaper in a dining room can add drama for a more modern couple.
Repair!
We all have small (easy) projects around the house that we never get around to completing. Well now's the time!  Get out your toolbox and patch up those walls, fix the light switch and garage door openers.  Yes, these are small things that any new homeowner could take care of but to present your home in the best light, you're better off getting it done.
Garden!
Mow the lawn, pull out the weeds, rake the leaves and add a fresh pot of flowers at your doorstep to brighten things up.  A nice welcome  will put a smile on the buyer's face even before they walk in the door.  And while you're out there, make sure your porch light works and your doorbell is in good shape!