Halloween Decor that Isn't Cheesy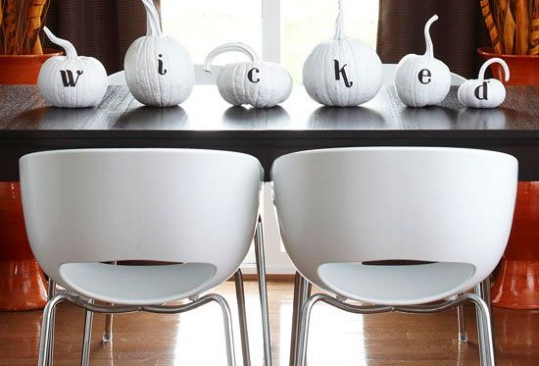 Halloween is such a fun time of year, but over the years, there hasn't been much progress in the decor department. Since childhood, you've seen the same pumpkins, plastic skeletons and hanging ghosts that have become Halloween staples but let's face it, they ARE a little cheesy.  Since you're grown up now, why not add some more sophisticated pieces to your Halloween decor this year?
Pumpkins
These are the most popular decorations for this time of year, and usually you'll have a few of them grouped together. Think out of the box and decorate them in black and white, patterns, studs and some funny quotes to keep the mood light and funny. Don't be afraid to branch out of the more traditional black and orange to come up with something creative that better suits your home decor.
Party Decor
Why don't we break away from the traditional kiddy party decor and go with some of these great ideas to make your Halloween party a sophisticated success?  You could even bring some of those great pumpkins indoors for your table's centrepiece!