Best Renovations for Optimal ROI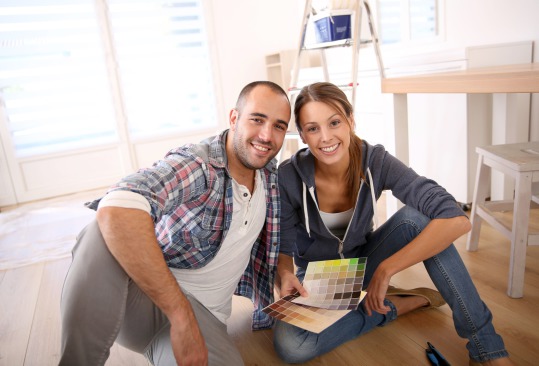 There are so many things to think about when your renovating for a resale.  You want to be smart about the decisions you make and make your dollars stretch as far as you can.  There are some renovations and upgrades that will yield much higher returns over others.  Of course tidying up and a fresh coat of paint can go a long way, but here are some other tips to get you the best return.
1) Kitchens and Bathrooms: Kitchen and bathroom renos are costly and time consuming.  They interrupt our lives but when done right, updated kitchens and bathrooms make our lives so much better.  So what could be more attractive to a potential buyer? Even if you don't do a full out gut-and-reno, smaller updates like cabinet refacing, changing out your hardware, plumbing and lighting can make a big impact.
2) Flooring: a clean and spotless floor is very attractive to a buyer.  Studies show that hardwood is preferred in main living areas while most prefer carpeting in bedrooms.  Even if the carpet is of lesser quality, a fresh clean carpet trumps anything that is stained or faded.  For hardwoods, make sure the floor is in good shape, sanded and stained.  Replace any cracked tiles in the washrooms and kitchen.
3) Updated Lighting: Potlights, modern fixtures and chandeliers will brighten up any space.  Swap out the builder-grade fixtures for something more luxe and install fixtures in those living areas that may not have any.
4) Finished Basements: Yes, finishing your basement is a big expense – but the returns are well worth it if it's done well!  If you have low ceilings (and have the budget), consider digging out your floor.  Because most families use the basement as a rec-room or 'man cave', it's a great idea to build another washroom if you have the space.  Make sure the space is warm and inviting by installing a fireplace and decorating with rugs, throws and pillows.
5) Landscaping: Never underestimate the power of great curb appeal.  More than just trimming your lawn and shrubs, adding colour and a few garden ornaments are inviting to a home buyer.  And you don't have to go all out with the landscaping either – using some bright annuals in flower beds or containers will liven things up!
These are just a few tips to get you on track.  But with any renovation, keep in mind the style of your house and the pricing of homes in your neighborhood.  You want to stay within expectations of what's reasonable for your area but at the top end.