Grandparents turn 2 old streetcars into a beautiful home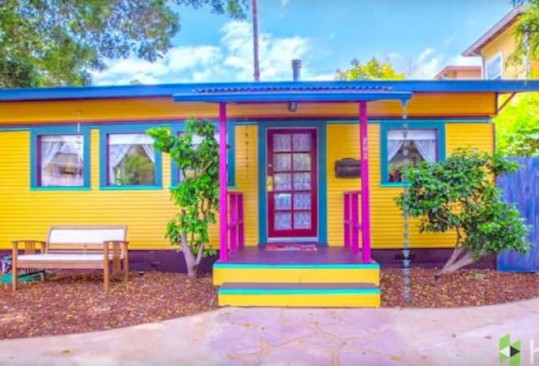 We love homes with character, some kind of unique history that sets them apart from the rest. Well, have a look at this home built by Mary and Gerhard Ringel, retired grandparents who live in Santa Cruz, CA.
Measuring a total of 750 square feet, the home includes a full living room, dining room, a bedroom, bathroom, and kitchen, with each room has lovingly crafted details. The couple followed a bright and beachy colour palette, they renovated two century-old side-by-side streetcars,  to make it a beautiful, livable home. Although lacking in some of the most up-to-date amenities, you must admit that the final result is impressive!
The kitchen spans 3 ½ feet and connects both streetcars. And although it doesn't have a dishwasher or microwave, the couple did add a new stove and fridge, as well as a special roll-out table with a blender, and other smaller appliances.